Regular price
Sale price
₱225.00
Unit price
per
Sale
Sold out
Introducing Shirley's Just Vegan's delectable heat-and-eat sisig: a flavorful Filipino ulam with a vegan twist!

Crafted with a passion for both authentic taste and plant-based goodness, this delightful dish brings the heart of Manila's culinary culture to your table, all while aligning with your mindful, intentional lifestyle.
🌱 Vegan Sunny Side Up Egg Topping: Elevating the traditional sisig experience, this frozen dish comes crowned with a vegan sunny side up egg. It captures the essence of a classic Filipino breakfast staple while staying true to our commitment to animal-free ingredients.
⏱️ Heat-and-Eat Convenience: Life moves fast, and so does our Frozen Sisig! Designed for your busy lifestyle, this heat-and-eat delight takes just minutes to prepare. No more sacrificing flavor for time – savor the authentic taste of sisig without the wait.
🍲 Filipino Culinary Heritage: Shirley's Just Vegan pays homage to the rich tapestry of Filipino flavors by crafting this sisig with the utmost respect for tradition. Infused with the traditional blend of spices, textures, and aromas, this vegetariand and vegan sisig captures the essence of Manila's culinary heritage.
🚚 Vegan Food Delivery to Your Door: Craving the taste of sisig but prefer to stay home? We've got you covered. With our convenient vegan food delivery service, you can enjoy the goodness of Shirley's Just Vegan Frozen Sisig from the comfort of your home.
🛒 Your Trusted Vegan Grocer: At Berde Eats, we're not just a grocery store – we're your partner in embracing a plant-based lifestyle. Our commitment to quality and sustainability shines through in every product we offer, including Shirley's Just Vegan Frozen Sisig.
📍 Savor Sisig Manila-style: Whether you're a Filipino cuisine enthusiast, a vegan explorer, or both, our Frozen Sisig invites you to savor the iconic flavors of Manila's sisig, reimagined for your dietary preferences.
🌍 Where to Get Vegan Sisig: Your search for delectable vegan sisig ends here! We have many brands to choose from. See other sisig brands here or take the dive and order this crowd-pleaser Shirley's Just Vegan sisig.
Order now and savor the taste of tradition, innovation, and compassion all in one remarkable dish! 🔥

🧒 This is NOT spicy. It's good for the whole family!
🧊 This product is frozen. It's a quick heat-and-eat meal for any time you need food.
View full details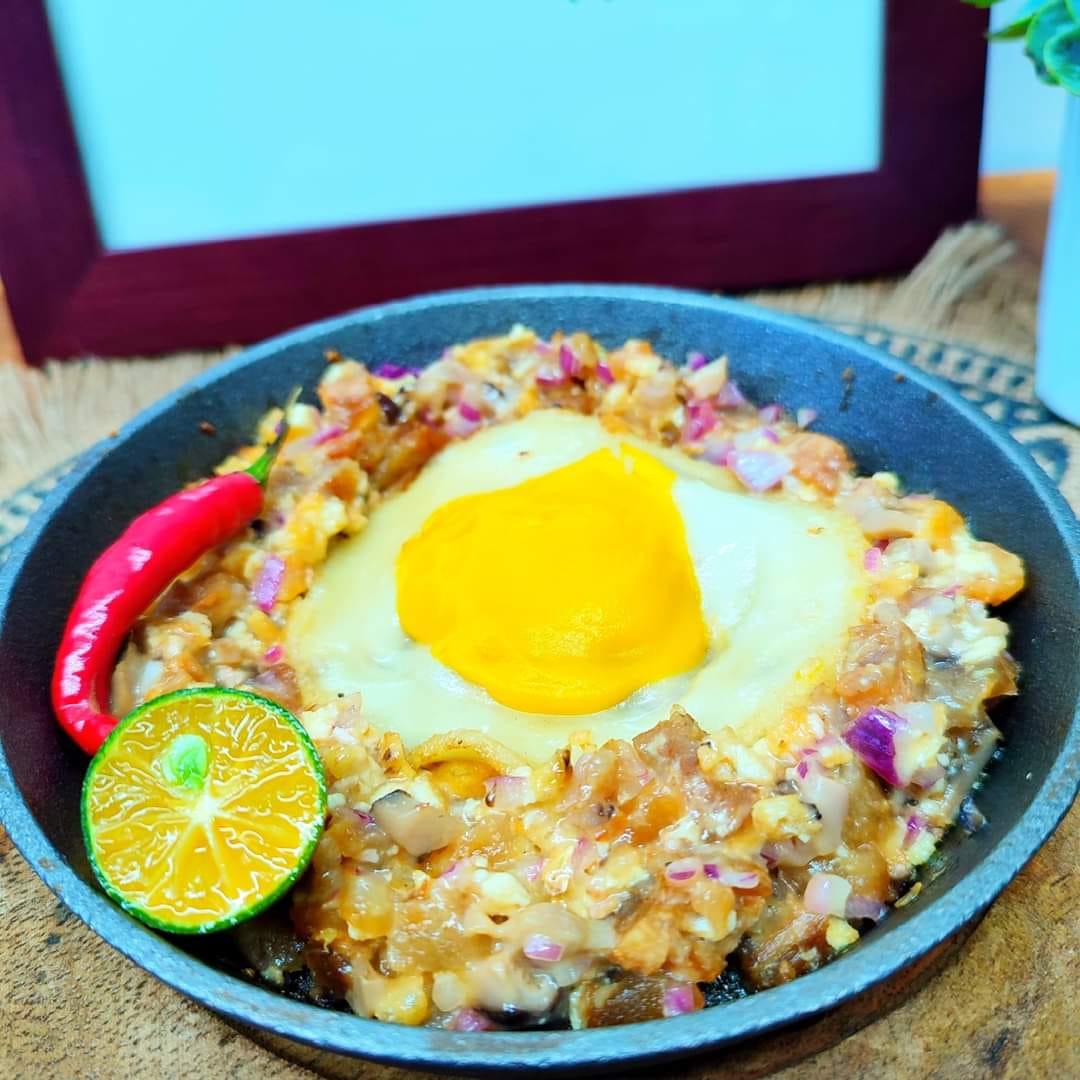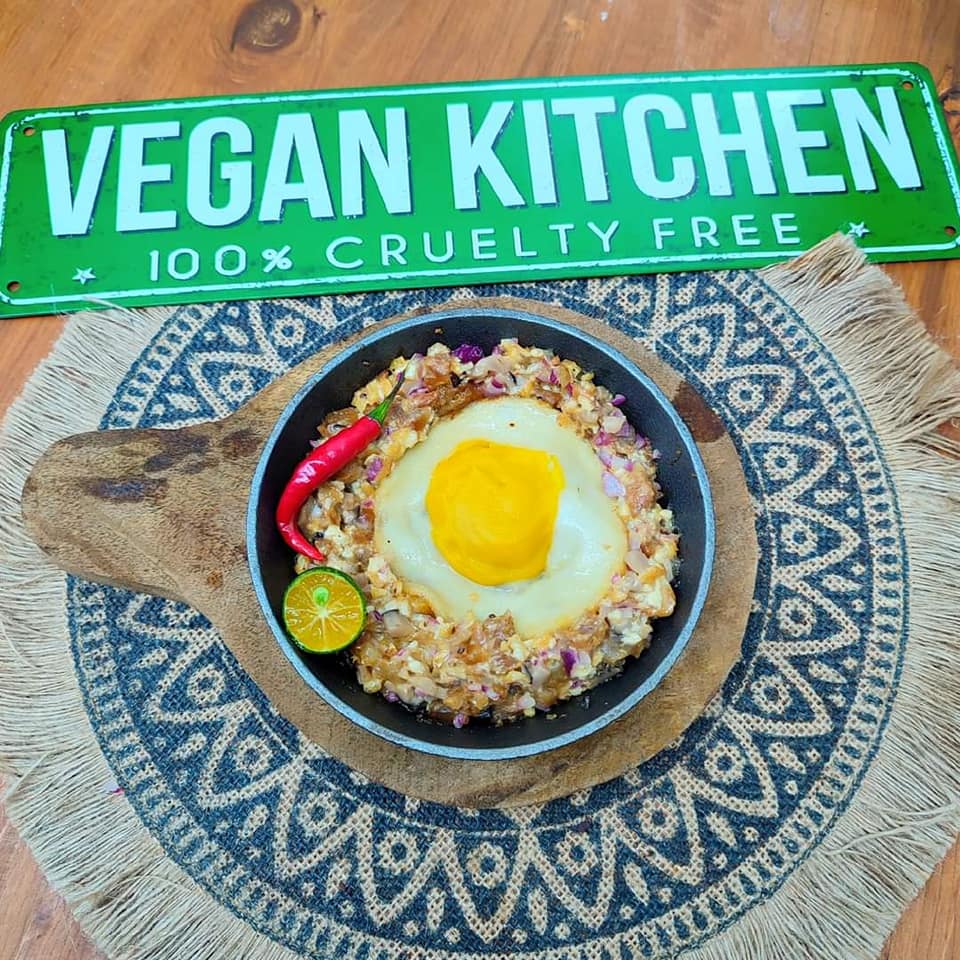 FAQs
Do I get loyalty points?

YES! All purchases automatically get you loyalty points—Berde Points—which you can claim for cash discounts.

More below. 👇

Is there a vegan rewards program in the Philippines?
Yes! The #BerdePoints is the first all-vegan grocery rewards program in the Philippines. It gives you rewards that you can claim for cash discounts. Think of it as cashback!

What are Berde Points?
Berde Points is Berde Eats' rewards program for all of our customers.

Customers receive Berde Points for all purchases they make through our website. They can then exchange these Berde Points for cash discounts.

How can I earn Berde Points?
Here's a step-by-step guide on how you can earn Berde Points:

Make an account: 

https://berdeeats.com/account/register

.

 Conveniently shop for your vegan grocery on Berde Eats: 

https://berdeeats.com

Earn points! (1000 PHP spent = 1000 Berde Points)

Exchange your points for cash discounts on your next order.





You can check how many Berde Points you have by clicking the Berde Points located at the bottom of your screen. It's that easy!

 

Can I still earn Berde Points if I purchase through Facebook/Instagram
Yes! You'll still earn Berde Points and these points will be added to your account.

What if I purchased something but didn't have an account?
You can still earn Berde Points even if you don't have an account when you shopped.

BUT you will need an account to claim your points.

When you're ready to claim your points just use the full name and email address you used on your past orders. This will automatically give you Berde Points for all orders associated with your email address.

Is there a minimum amount to earn Berde Points?
No, there's no minimum purchase amount to earn Berde Points.

How can I redeem Berde Points? (Account required)
Here's a step-by-step guide on how you can redeem Berde Points:

Sign to your account. If you don't have one yet, register here: 

https://berdeeats.com/account/register

. Make sure to use the same full name and email address in your past orders.

Click 

Berde Points

 located at the bottom of your screen

Click 

Ways to redeem

Click 

Order discount

Set the amount of the discount (depending on the points you have)

How many Berde Points do I need to get a discount?
Each 100 Berde Points equals to 1 peso discount* (100 Berde Points = 1 PHP). So if you have 5000 Berde Points, you'll get a P50 discount! That's by not doing anything else other than doing your regular vegan shopping.

*You can claim your cash discount once you have 2000 Berde Points


Do Berde Points expire?
No, Berde Points don't expire.


Disclaimer:
Terms may change as we continue to improve our services.

If you have any questions, feel free to message us. Have a rewarding vegan shopping experience! 💚
How does delivery work?

When do you deliver?
Monday - Saturday

Do you have same-day delivery?
Yes, we do! Orders paid by 12 pm on Mon - Sat will be delivered the same day. Orders paid after 12 pm will be delivered the next delivery day.

How do you deliver?
Through Lalamove

How much is delivery fee?
Even though we use Lalamove, we have flat rates starting for as low as P69, and none higher than P249.

This makes budgeting for you more convenient, and we did our best to match or even be cheaper than Lalamove's rates!

See your city below:

SOUTH 1 (San Pedro Laguna, Muntinlupa) - P69
SOUTH 2 (Binan Laguna) - P99
SOUTH 3 (Sta Rosa Laguna) - P149
SOUTH 4 (Las Pinas, Paranaque, Bacoor, Dasmarinas, Imus) - P149

SOUTH 5 (Cabuyao, Calamba, General Trias, Silang, Tanza) - P199

SOUTH 6 (Los Banos, Tagaytay) - 249

NORTH 1 (Makati, Taguig) - P169

NORTH 2 (Manila City, Mandaluyong, Pasay, San Juan) - P199

NORTH 3 (Marikina, Pasig, Quezon City, Valenzuela) - P229

RIZAL (Antipolo, Cainta, Taytay) - P249

Are you in the Greater Manila Area but your city isn't in the list? Message us!